A suitable phone will help you enjoy more high-tech with many amazing applications. But sometimes,the problem that you have to handle is not about which application you choose, it's about the type of Android phone you have to buy. We have some suggestions that can help you reflect more about your needs and then you have a right phone to try StarPrint with us.
1. Screen size you want
Size is one of the most important things to look for when you're buying a new smartphone. If you'll carry your phone in a bag at most times, then you might like owning a phone such as the Asus FonePad 8, which has a huge 8-inch screen. If, however, you know that you'll keep your phone in your pocket, it makes more sense to buy a smaller phone like the Moto G that is more comfortable.
You should also think about how it will feel to use a smartphone. A person who has small hands will probably prefer a smaller phone. That isn't always the case, but it's something to think about. You can go to a retail store to see how different phones feel in your hands. That way, you can make your decision confidently.
2. Features that you prefer
Before you start comparing smartphones, make a list of the features that are most important to you. If you love taking pictures, then you'll want a phone that features an advanced camera. If you play a lot of video games, you'll need one offering more RAM, good resolution and a responsive touchscreen.
Once you know what you want, you can look at new models to see which ones match your list. You can learn more about the features that each Android smartphone offers by reading a few android phone reviews. By doing so, you'll be able to review lists of features and get an expert's take on how well a particular device works.
3. Inquire Friends about Their Smartphones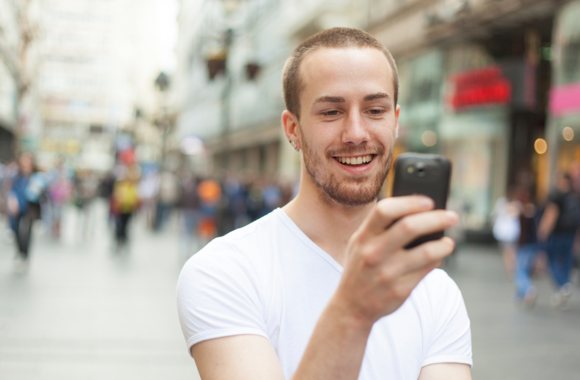 It's always a good idea to rely on expert reviews, but you should also talk to your friends about their phones. This is an easy way to learn about what certain phones are like to use on a daily basis. An option that looks great on paper could turn out to have sluggish performance in practice. A feature that at first sounds like an asset could eventually become an annoyance. Your friends will let you know what experiences they've had with their smartphones.
4. Compare Prices to Get Better Value
Once you have a short list of devices that you think will work for you, compare their prices to determine which one offers the best value. A $250 smartphone's processor may work a little slower than that in a $400 smartphone, but you might decide that it's a sacrifice you will happily make to save $150.
Remember that value is subjective. One person might think that a faster processor is worth the extra money, while another will just shrug and take the savings.
About 68 percent of American sown smartphones , so they are clearly important devices, and you should do your research before buying one. When you're ready to get your next smartphone, follow these simple tips to help ensure that you get the model that's right for you.
 -------------------------------------------------------------------------------------------------------------------------------------
Visit Google Play or Amazon Store to update now:
For StarPrint - Mobile Print App:
https://play.google.com/store/apps/details?id=com.ivc.starprint
http://www.amazon.com/ISB-Vietnam-StarPrint-Mobile-Print/dp/B00BUNV8RA/
For StarPrint - Photo Editor:
https://play.google.com/store/apps/details?id=com.ivc.photoeditor
http://www.amazon.com/ISB-Vietnam-StarPrint-Photo-Editor/dp/B01CE6C2ZS/